About Us
Jackson Imaging Center is a comprehensive outpatient imaging center located on the campus of Jackson Hospital. We specialize in diagnostic imaging procedures for every member of the family.
At Jackson Imaging Center, we offer a full range of modalities along with timely, accurate test results. We want you to be happy with the service we provide from the moment you place the call to schedule an examination to the moment you complete your examination. Should you have questions regarding scheduling, exam preparation, billing or any other issue, don't hesitate to contact us. We are always happy to talk with you. Depending on your needs, we can direct your question to any number our of highly experienced staff.
Our Mission
Jackson Imaging Center strives to provide the highest quality care in the most comfortable state-of-the art environment. We achieve our goal by focusing on the patient's needs as well as rapid report and image turnaround for our referring physicians. We provide patients with the highest level of technology, diagnostic imaging expertise and compassion.
Patient Commitment
Jackson Imaging Center takes patient satisfaction and customer service to a whole new level. From the moment you walk in our door until the time your exam is completed, our goal at Jackson Imaging Center is to ensure your complete satisfaction. That means paying attention to the details. From knowing you by name at check-in to offering complimentary refreshments upon leaving, Jackson Imaging Center's staff is committed to ensuring that you leave our facility feeling extremely satisfied with our service.
Facility Amenities
The PACS system digitally stores, transmits and displays radiology images. Networking allows for immediate access to patient information, resulting in increased efficiency of staff. This technology allows for a quick and efficient turnaround time in patient results.
In order to better serve the needs of our patients, the Jackson Imaging Center offers a free patient shuttle service. For those who need to come to the imaging center immediately following or during a doctor's appointment, you can simply tell the receptionist at your physician's office that you would like the shuttle service to pick you up and transfer you to the imaging center.
The shuttle is black with yellow checkers. You can't miss it!
This shuttle will also transport you to your vehicle once you are ready to leave. 
The imaging center is located on the Jackson Hospital campus. On-site and handicapped parking provides easy access to our center.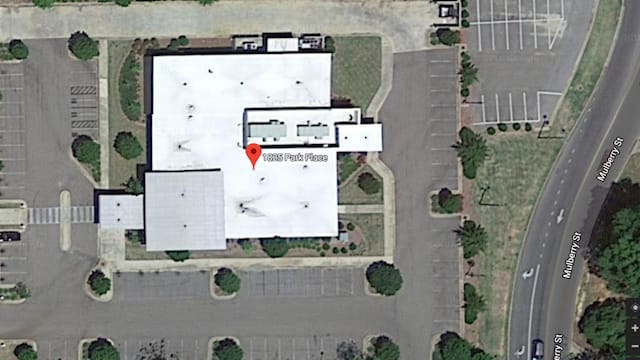 All major insurance providers are accepted.
Usually, referring physicians will have your test results the same day—usually within 2 to 3 hours, but no later than 24 hours from time of exam.
Often, we can get you in either the same day or the next day. Diagnostic imaging is all we do, all day long. We accept patients on a walk-in basis or by appointment.